Enjoy having Andina Link 2020 in your pocket!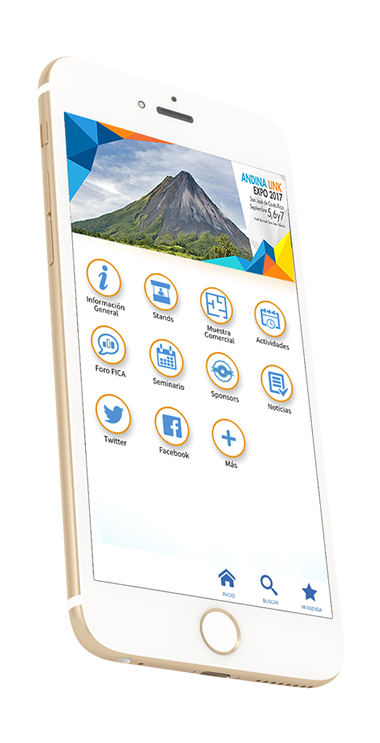 The application of Andina Link 2020 delivers all the necessary information in your phone or mobile device so that you get the most out of your visit. Remember to review the activities calendar, the featured sponsors and share their experiences and photos on Twitter.
One application, hundreds of businesses.
With this new mobile application you will be able to know each and every one of the sponsoring companies and exhibitors of the event. This will allow you to access the web page of each of these companies, locate them in the commercial sample and directly contact the highlighted ones. You can also see the general agenda of the event and add to your favorites the activities that most interest you ((you can place, if you wish, a reminder on your device so that the appointment is not forgotten.) Enter the map of the commercial sample To locate your favorite exhibitor, tweet your photos of the event and connect in the most effective way with each of the protagonists of this great event.