The Ibero-American Forum of Convergence and The FICA Audiovisual 2020

The FICA Forum is the scenario open to dialogue to understand the challenges of the sector, aimed at the highest levels of the telecommunications industry, regulatory authorities, government decision makers and large companies; It is an ideal space where executives and opinion leaders of Television Operators, Wireless, WISP, ISPs of Ibero America, can jointly analyze and study the financial, commercial and technological impact of the implementation of audiovisual content and new technologies in The digital age
Themes:
Regulation
Smart Cities
Contents
Technological Challenges
New business models
The Decade of the Internet of Things (IOT) and Smart cities (Smart Cities)
In 1999 the software genius: William Nelson Joy, better known as Bill Joy, presented an estimated and adjusted projection of the "Internet of things", within the framework of the World Economic Forum in Davos, in Switzerland. A decade later, in 2009 Cisco Internet Business Solutions Group (IBSG) predicted that there would be a time in the history of the Internet when there would be more things than human beings connected to the network and that same year the British Kevin Ashton, a leading researcher at the MIT, gave a famous conference where he presented in a structured way the concept of the Internet of things, under the original English name: "That 'Internet of Things'".
For both Ashton and Cisco, "The Internet of Things" is nothing more than the ability for electronic devices, for everyday use and different types, to be connected to the Internet for the benefit of one or more users, without being required for connection of regular and / or permanent human intervention.
Two decades after being forecasted, these projections ceased to be Science Fiction and by the end of the first decade of the 21st century millions of Televisions, Refrigerators, washing machines, robots, vacuum cleaners, cars, security cameras, traffic lights, agriculture measures, equipment atmospheric measurement, thermometers and in general the devices of daily use, are already connected to the Internet fulfilling the forecast of more devices than people using the network.
In the new decade that begins, the number of devices connected to the Internet will grow exponentially, which will represent a major challenge at the regulatory, technological, social and cultural level, but, above all, the biggest challenge for the sector will be to ensure that the Internet of Everything represents real economic benefits that justify the investments of Telecommunications operators and is not another parasitic way of operating their networks.
Moderators
TUESDAY, MARCH 3, 2020
9:00am – 12:00 pm
THEMATIC AXIS: REGULATIONS

¿ARE LATIN AMERICAN LAWS AND REGULATIONS PREPARED TO RECEIVE THE INTERNET OF THINGS?
The Internet of Things iot, will require colossal investments in network infrastructure, both fiber optic and 5G wireless equipment, as well as management and provisioning systems, so the laws in the region must be prepared to guarantee legal certainty , clear rules of the game, convergent regulation, stimulation of investment, efficient and transparent management of the radio spectrum, competition control, exemplary punishment of corruption and real control of dominant and monopoly positions in the markets,
9:45 a 10:30  –  CONFERENCIA MAGISTRAL: Avances de la Implementación de la Ley 1978 – Ivan Mantilla G.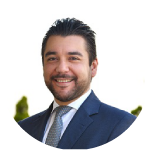 IVAN MANTILLA G.
VICE MINISTRO DE CONECTIVIDAD MINISTERIO DE TECNOLOGÍAS DE LA INFORMACIÓN Y LAS COMUNICACIONES
10:45 a 11:30 – CONFERENCIA AGENDA REGULATORIA DE COLOMBIA 2020 – 2021 (CRC)

CARLOS LUGO SILVA
Experto Comisionado sesión de Comunicaciones
Director de la CRC
11:30 a 12:30- PANEL: REGULATION OF THE IOT IN LATIN AMERICA
Moderating Questions
¿What role does regulation play in promoting connectivity?
¿Is connectivity improving in Latin America?
¿How will 5G improve connectivity in the region?
¿How does a unique and convergent regulator contribute to the implementation of the IOT?
¿How prepared are Latin American laws and regulations to adopt Iot?
¿Which are the countries most prepared for the implementation of the iot?
¿What is the most effective regulatory model to promote the implementation of iot?
¿What risks does it represent for economies and democracies that there are more devices than people connected to the Internet?
¿How will the iot generate employment?
Reference Articles
Nicolás Silva

Comisionado Experto de la CRC
TUESDAY, MARCH 3, 2020
2:00 PM – 5:00 PM
THEMATIC AXLE CONTENTS
There is no use of large technological infrastructures unless they are supported by content, the main input that will travel through the data networks during the next decade, being in turn responsible for guaranteeing the preservation of the identity and culture of our region, which is why It makes it necessary to balance quality, entertainment and culture.
2:00pm to 2:45pm  – CONFERENCE REGULATORY AGENDA OF CONTENTS OF COLOMBIA 2020 – 2021 (CRC)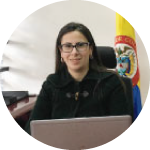 MARIANA VIÑA CASTRO
COMISIONADA DE CONTENIDOS
COMISIÓN DE REGULACIÓN DE COMUNICACIONES
2:45pm to 4:00pm – Panel: The contents that our audiences will see in the next decade, (Regulation, Alliances, Production and Purchase of new content)
Internet Video as the King of Content
Inna Afinogenova

SUB-DIRECTOR OF THE RT WEB IN SPANISH
GALÉ MALLOL Agudelo

PRESIDENTE EJECUTIVO ASOTIC
FERNANDO PARADA.

COMISIONADO DE CONTENIDOS COMISIÓN DE REGULACIÓN DE COMUNICACIONES
Cristina Pelaéz

Deutsche Welle Distribución Alemania
ALEXANDRA FALLA.

Directora Patrimonio Fílmico de Colombia
MODERATING QUESTIONS
¿How prepared are Latin American laws and regulations to strengthen local content?
¿How does the North American regulation of children's content Children's Online Privacy Protection Act, "COPPA" impact our region?
¿How to promote that content aggregators (OTT) transparently include local programming offers?
¿

How do you contribute to our culture the audiovisual content that is being produced by international channels in our region

?
¿

How can alliances be achieved with international channels to nurture the offer of local content?

¿

What contributions does international co-productions generate to the content industry in our region?

?
¿

Why is it important to co-produce, exchange and make alliances with international creators?

¿

What types of content do our Latin American audiences want to see?
Reference articles:
4:00 A 5:15 – PANEL: NEW WAYS TO NEGOTIATE AND OBTAIN THE RIGHTS OF AUDIOVISUAL CONTENTS
MODERATING QUESTIONS
¿How to avoid being scammed when buying content?
¿Can you download content from OTT platforms legally, to be distributed by subscription TV operators?
¿Do channels allow legal content to be downloaded over the Internet, for ISP and cable operators?
¿Who is authorized to distribute signals and content in Latin America?
¿Is it possible to have your own OTT?
¿How can you individually negotiate content to feed your own OTT?
¿How to legally distribute OTT as Netflix, Amazon, or Claro Video?
Distribución de contenido: nuevos modelos Vs. modo tradicional
Ernesto Orozco.

COMISIONADO DE CONTENIDOS COMISIÓN DE REGULACIÓN DE COMUNICACIONES
¿Los videos de los Informativos: bajarse contenido legal a través de Internet?
Juan Fernando Lopez.

Director Artístico y de Coproducciones Red de Televisiones de América Latina (Red TAL)
GALÉ MALLOL Agudelo

PRESIDENTE EJECUTIVO ASOTIC
HECTOR G. JAIME VEGA

NAISP MANAGER
WEDNESDAY, MARCH 4, 2020
9:00 AM – 10:45 AM
SMART CITIES IMPLEMENTING SMART CITIES IN LATIN AMERICA
The concept of "Smart City" has been positioned globally for some years as the great opportunity to revolutionize sustainable urban development, relying on the use of new Software and Hardware technologies, that is, in the so-called "TIC", It seeks to improve the quality of life of citizens by promoting the digital economy, placing citizens at the center of the model.
Intelligent traffic lights, traffic management, efficient lighting, pest control, comprehensive waste management, comprehensive safety management, communications improvement, telemedicine, tele education, public ornament irrigation, air quality measurements, electrical charging points For cars, among many other aspects they are part of the almost infinite world of Smart Cities options, which at the same time becomes an unprecedented opportunity for Telecommunications providers.
But although there are regions in the world like Asia-Pacific, with exponents like Singapore or Japan that have revolutionized the quality of life in their cities thanks to a comprehensive and very successful scheme of "Smart Cities", in Latin America there is still a long way to go.
9:00 – 10:45 – PANEL: IMPLEMENTING SMART CITIES IN LATIN AMERICA
MODERATING QUESTIONS
¿What is needed in Latin America for true Smart cities to exist?
¿How expensive is it to turn a city into Smart?
¿What benefits does Smart Cities provide for local, regional and national economies?
¿What are the biggest success stories of smart cities globally and in Latin America?
¿Is it necessary to adjust the Territorial Planning Plans for Smart Cities?
¿How do you plan to adapt a city to be smart?
Reference Articles
The Media in Smart Cities
El futuro de las redes GPON y cómo monetizar su red
WEDNESDAY, MARCH 4,  2020
10:45 am – 12:30 pm
EJE TEMÁTICO MAIN THEME TECHNOLOGIES FOR INTERNET MASSIFICATION OF THINGS (IOT) AND SMART CITIES
As the number of devices connected to the Internet grows, the demand for bandwidth also grows exponentially, but the value of the tariffs for the very logic of the market cannot increase at the same rate, making it necessary to look for efficient and economic ways to provide a service according to the needs of the users, either through home or mobile networks in all its variants. 10:45 to 12:30 – Panel: Technologies for the Massification of IOT and Smart Cities.
10:45 a 12:30 – Panel: TECHNOLOGIES FOR INTERNET MASSIFICATION OF THINGS (IOT) AND SMART CITIES
MODERATING QUESTIONS
¿How to meet the demand for necessary bandwidth in the next decade?
¿What technologies are the most efficient?
¿Is it possible to continue thinking about wireless networks in the face of the IOT challenge?
¿Is fiber optic the ultimate solution?
¿How to improve the efficiency of the CDN and Datacenters in the Head End of the operators?
¿How to increase bandwidth in end customers without increasing costs for the operator?
Reference Articles
Use cases for Smart Cities and benefits
mARCELO DE AMBROSIO
El crecimiento de la banda ancha en Latinoamérica, y la nube como habilitador de transformación digital
THURSDAY, MARCH 5, 2020
9:00 AM – 11:30 AM
THEMATIC AXIS: MONETIZING THE INTERNET OF THINGS AND SERVICES FOR SMART CITIES
Up to now, the developments derived from the Internet have generated infrastructure investments for the telecommunications companies, however, the monetization of the services has been a parallel and parasitic business of other market agents, which using the available TELCOS infrastructure have built prosperous businesses.
The arrival of the IOT and Smart cities represent a historic opportunity for Telecommunications companies to develop new business units that increase monetization and revenue, amortizing high costs and colossal investments, sharing a portion of a multi-billion-dollar business.
The range of options is growing in the fields of Services, Contents and infrastructure.
09:00 a 11:30 – Panel: MONETIZING THE INTERNET OF THINGS, CONTENTS, SERVICES AND SMART CITIES
(New Business Models in the Digital Ecosystem)
MODERATING QUESTIONS
¿Is the Internet of Everything a profitable business model for TELCOS and WISP?
¿How can network providers earn income with the Internet of Everything?
¿How can network providers earn income with smart cities?
¿How can Big Data help evolve the Telecommunications business?
¿Is it possible to develop IOT and Smartcities over wireless networks?
¿How to achieve alliances with local governments?
¿As the provider of video distribution technology can you support the operator in the success of the business and not only in the technical solution?
¿What is the "time to market" for a new OTT operation?
¿How long does it take between the selection of the supplier and the entry into operation of the platform?
Reference Articles
Network infrastructure VS Contents
How to bring your TV business tu OTT?
Carlos E. Faría H.

technology consultant
OTT en Latinoamérica:  Realidades y expectativas
Features that a subscriber management system must have for operators
Digital Transformation at All Level
Desarrollar IOT sobre bases sólidas, estables y confiables para soluciones presentes y futuras