ANDINALINK COURSES 2020
Technological Update Course 1.
The best tool in the face of constant technological changes
Certified by: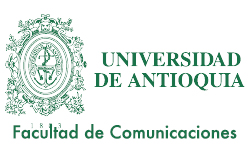 Goal
The Technological Update Course dictated by prestigious International Size Engineers whose objective is to give them a clear overview, updating their knowledge through the analysis of different technologies, which will allow them to have solid foundations and valuable tools to understand the operation of the networks of next generation, as well as develop the skills for its configuration, applied to the productive processes and make operations more efficient on a day-to-day basis.
Addressed to:
Dept. Directors Technical
Engineers and /or Network Technicians
WISP and ISP
Network engineers pre-sales and post-sales support and installation of corporate networks and SMEs
Network Engineers, Network Administrators, Network Support Technicians, and User Support Technicians
Network Support and Installation Engineers
Teachers,
Engineering students
THE OPTICAL FIBER HITS AT YOUR DOOR
With the passing of the years the optical fiber was getting closer and closer to the client's house. At first, we use it to link distant cities and transport video content between them. Then it was integrated into our access platforms to implement hybrid fiber and coax solutions. This cellular type architecture that we call HFC was evolving to smaller cells or nodes. Today the fiber optic reaches the end customer through access platforms called FTTH. We can thus implement high capacity solutions and very good scalability at an affordable cost. In this seminar different aspects related to the implementation of a fiber solution to the home will be analyzed.
Tuesday March 3
THE OPTICAL FIBER HITS AT YOUR DOOR
HFC VS WIRELESS VS FTTH – STRENGTHS AND WEAKNESSES OF EACH TECHNOLOGY
Each technology conforms to the requirements of certain types of market
Learn to determine which is the optimal solution for each case and what its limitations
BUILDING AN OPTICAL FIBER NETWORK
DIMENSIONING CONSIDERATIONS
Learn to design an end-to-end FTTH network
MEASUREMENTS IN OPTICAL FIBER NETWORKS – DIFFERENCES BETWEEN FTTH & HFC
Although in HFC we work with power meters & OTDRs, their use in FTTH is different
EVOLUTION OF FTTH TECHNOLOGIES –
PRESENT AND FUTURE OF FIBER AT HOME
The DOCSIS standard that defined the data transmission standard with cable modems evolved in 20 years of life
Similarly, FTTH standards are evolving aiming at offering higher access speeds.
It seems that there is a race between DOCSIS & FTTH to dispute the best result.
Tomas DElgado

Ingeniero
IMPLEMENTING THE FTTH NETWORK TV SERVICE – RF OVERLAY VS IPTV VS OTT
TV cannot be left out of our service offer, but the way we consume TV is changing.
We will analyze in this space the three possible solutions to offer television in fiber networks to the home
Tomas DElgado

Ingeniero
ADDING INTELLIGENCE TO FTTH NETWORKS
HOMES & SMART CITIES
The evolution of services is moving from the Quadruple-Play to the so-called Octa-Play Lops new components that are incorporated into the offer are: IoT (Smart Homes & Cities), Online Games, Artificial Intelligence / Augmented Intelligence & Machine Learning. Artificial Intelligence and Robotics are close to becoming a daily reality.
Tomas DElgado

Ingeniero
Wednesday 4 March
THE OPTICAL FIBER HITS AT YOUR DOOR
OPTICAL FIBER ACCESS TECHNOLOGIES FOR ISPS
Extreme to Extreme topology of an F.O.
Design Parameters of an F.O.
Fiber Optic Access Technologies for ISPs
Global overview of FTTH Technology (DOFA Matrix) regarding market needs
GPON networks (FTTH) for ISPs
Huawei GPON solution
Topology of active equipment in FTTH networks (Extreme to Extreme)
Equipment network required for the mass deployment of FTTH solutions (Core layers, aggregation and access. Security protocols and application management)
Design Parameters of an F.O Network
Fiber planning and design challenges
Overview of parameters to consider for ODN planning
Huawei Unbalanced Solution for fiber optic deployments.
FTTH NETWORK MANAGEMENT & MONITORING
Integration with NMS systems of different technology providers Polling of OLT's and ONT's parameters GPON network topology import Import of geographic coordinates for ONT's, FDT's, and FAT's GPON alarm and notification management (by OLT port, by FDT, by FAT)
PRECONECTORIZED SOLUTIONS APPLIED TO FTTH NETWORKS
Main challenges for optical networks Current panorama and market trends of FTTx EZ! Star – Pre-connected solution for growth on demand EZ! Grow – Pre-connected solution for rapid construction Case study and financial aspects
In this talk, the new technologies of rapid construction of FTTH networks will be presented, addressing the concept of pre-connectorized star systems or with unbalanced power distribution, allowing optimized demand implementations and rapid deployments seeking to meet the growing demand of the broadband market.
-The waves of evolution in FTTx networks
– Main challenges for optical networks
– Current overview and market trends of FTTx
– EZ! Star – Preconnected solution for demand growth
– EZ! Grow – Preconnected solution for fast construction with unbalanced distributed power
– Case study and financial aspects
CABLE OS TECHNOLOGY
La virtualización abre el camino hacia soluciones convergentes de acceso múltiple
La presentación describirá cómo se pueden entregar diferentes capas físicas y tecnologías de acceso, como DOCSIS y FTTH / PON, en una única plataforma nativa de la nube.
HFC / RFOG / R-RHY
con implementaciones CableOS DOCSIS 3.1
Arquitectura y diseño para la actualización HFC / RFOG / R-RHY , con implementaciones CableOS DOCSIS 3.1
La "Guerra del Mega" obliga a los operadores a reformar sus redes actuales para soportar tráficos importante de datos y televisión. Muchos optan por soluciones FTTx (GPON, XPON, etc.), pero no siempre es la mejor opción desplegar una red completamente nueva.
Las nuevas arquitecturas y diseños de redes HFC /RFOG/ R-RHY presentan una alternativa a la fibra hasta el hogar. Lespresentaremos soluciones prácticas de cómo aprovechar su infraestructura HFC y cómo implementar soluciones de alta velocidad en sus abonados.
Aníbal Dumont

Jefe de Ventas zona Chile, Perú, Argentina y Ecuador
Thursday March 5
ANDINA LINK INTERNATIONAL 2020
Conference Program
Programación de conferencias
TRADUCCIÓN SIMULTANEA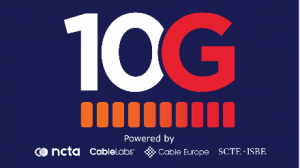 Location / Ubicación:
Date: Thursday, March 5, 2020 / Fecha 5 de marzo de 2020

Meeting Room/ Salón de reuniones: TBD

9:00 to 13:00
Andina Link Introduction
Presentación de Andina Link
Luz Marina ARango

President Andina Link
SCTE ISBE, CableLabs and TVC Introduction
SCTE ISBE, CableLabs y TVC Introduction
Topic: Fiber Deep Deployments
Title: A Fiber Deep Dive
Description:
What is fiber deep?  What is a mother node?  Find out in this session that will explore this architecture, benefits and features for operators, along with the challenges this architecture addresses in the access network.  Finally, at look at the evolving solutions for distributing high capacity to the customer premises.
Tema: Implementación de fibra profunda
Título: Una inmersión profunda en fibra
Descripción:
¿Qué es la fibra profunda? ¿Qué es un nodo madre? Descubra en esta sesión que explorará esta arquitectura, beneficios y características para los operadores, junto con los desafíos que esta arquitectura aborda en la red de acceso. Finalmente, observe las soluciones en evolución para distribuir alta capacidad a las instalaciones del cliente.
Steve HArris

Executive Director, Education and L&D Sales
Topic:  Coherent Fiber Optics
Title: Coherent Fiber Optics – Packing a Data Punch
Description:
Coherent optical transmission is a technique using the modulation of amplitude and phase of light as well as transmission across multiple polarizations. This enables transport of considerably more information per unit time through fiber-optic cable. Both coherent optical receivers and coherent transmitters will offer higher bit rates, the system poses higher degrees of flexibility and better optical performance to help prepare the industry for the near future demands for data throughput in broadband access networks. This session explores the functionality of this technique, the new CableLabs P2P PHY 2.0, its applicability, and delivery solutions like DWDM 10GE.
Tema: Fibra óptica coherente
Título: Fibra óptica coherente: empaquetar un punch de datos
Descripción:
La transmisión óptica coherente es una técnica que utiliza la modulación de amplitud y fase de luz, así como la transmisión a través de múltiples polarizaciones. Esto permite el transporte de mucha más información por unidad de tiempo a través del cable de fibra óptica. Tanto los receptores ópticos coherentes como los transmisores coherentes ofrecerán velocidades de bits más altas, el sistema presenta mayores grados de flexibilidad y un mejor rendimiento óptico para ayudar a preparar a la industria para las demandas futuras de rendimiento de datos en redes de acceso de banda ancha. Esta sesión explora la funcionalidad de esta técnica, el nuevo CableLabs P2P PHY 2.0, su aplicabilidad y soluciones de entrega como DWDM 10GE.
Topic: Flexible MAC Architecture
Title: Distributed Architectures
Description:
This session will explore the motivation behind the deployment of the modular headend architecture version 2 (MHA v2).  A discussion of the deployment models (R-PHY, MACPHY/FMA and Split MAC), architecture components, digital fiber and the enabled future services.   Finally, the role virtualization plays in this deployment architecture.
Tema: Arquitectura MAC flexible
Título: Arquitecturas distribuidas
Descripción:
Esta sesión explorará la motivación detrás del despliegue de la arquitectura de cabecera modular versión 2 (MHA v2). Una discusión de los modelos de implementación (R-PHY, MACPHY / FMA y Split MAC), componentes de arquitectura, fibra digital y los servicios futuros habilitados. Finalmente, el papel que juega la virtualización en esta arquitectura de implementación.
JAvier Marroquin

Sales Engineering Manager CALA DOCSI
Topic: Powering the future of FTTP: Drivers and benefits of 10G PON
Title:  10 Gigabit PONs
Description:
This session will explore the options for building the fiber network of the future using passive optical networks.   A discussion of XGS-PON, 10G-EPON, 10G RFoG, along with the drivers for more bandwidth!  In addition, the role that the nearly finished IEEE 25G PON and the IEEE 50G PON standards will play in the evolution.
Tema: 10 Gigabit PONs
Título:  10 Gigabit PONs
Descripción:
Esta sesión explorará las opciones para construir la red de fibra del futuro utilizando redes ópticas pasivas. ¡Una discusión sobre XGS-PON, 10G-EPON, 10G RFoG, junto con los controladores para obtener más ancho de banda! Además, el papel que desempeñarán los estándares IEEE 25G PON y los estándares IEEE 50G PON casi terminados en la evolución.
Topic: Optical Troubleshooting
Title: Optical Troubleshooting
Description:
The latest fiber optics troubleshooting techniques, measurements, best practices and equipment will be discussed.  Topics include fiber scoping, PON power meters, OTDRs, ORL, etc.
Tema: Solución de problemas ópticos
Título: Solución de problemas ópticos
Descripción:
Se discutirán las últimas técnicas de resolución de problemas de fibra óptica, medidas, mejores prácticas y equipos. Los temas incluyen alcance de fibra, medidores de potencia PON, OTDR, ORL, etc.
Q&A / Closure
Ciclo de preguntas y respuestas.
Clausura.