ANDINALINK COURSES 2023
Technological Update Course 1
"EDUCATION IS THE BEST TOOL IN THE FACE OF CONSTANT TECHNOLOGICAL CHANGE"
TECHNOLOGY REFRESHER COURSE 1
STRENGTHENING THE TELECOMMUNICATION CHAIN
Our Telecommunication Systems are a long chain that links the Internet to the home of each of our customers. There are several links that make up this chain, from the direct link to the Internet to the access network or last mile. The intermediate points are long-distance or long-haul networks, urban or metropolitan networks, caches, distribution centers, or head-ends.
Over time we have been improving the resistance of each of these links and this must be an even action because everything breaks at the weakest link.
After the pandemic and quarantine, the demands on this chain have changed significantly, which does not force us to make decisions that are sometimes radical. Many things have changed, and today they will never be the same as they were before. Work and study have a high component of virtuality and remote access, which requires good connectivity.
In this course, we will analyze different considerations to be considered in order to update and improve our "Telecommunications Chain"
Objective
The Technology Refresher Course is taught by prestigious engineers of international renown, whose objective is to give you a clear overview, updating your knowledge through the analysis of different technologies, which will allow you to have a solid foundation and valuable tools to understand the operation of next-generation networks, as well as to develop the skills for their configuration, applied to production processes and to make day-to-day operations more efficient.
Target audience:
Technical Department Managers
Network Engineers and/or Technicians
WISP and ISP
Pre-sales and post-sales Network Engineers in corporate and SMB network support and installation
Network Engineers, Network Administrators, Network Support Technicians, and User Support Technicians
Network installation and support engineers
Teachers
Engineering Students
CERTIFIED BY:

TUESDAY : MARCH 7TH
11:00 – 18:15
REINFORCING EVERY LINK IN THE TELECOMMUNICATION CHAIN
IN-HOME WIFI CONNECTIVITY – THE WEAKEST LIN
11:00 – 12:00
The issue of Wi-Fi connectivity inside the customer's home has now become part of the service we must offer and guarantee.
This is not an easy task because we must overcome serious coverage problems as the signal is attenuated when crossing floors and walls. Added to this is the effect of external interference caused by household appliances and other neighboring Wi-Fi devices. Over the years, the 802.11 Wi-Fi standard has evolved to meet this continuous demand for speed and quality.
Today we find that the IEEE has decided to do away with the confusing alphabet soup of its versions and replace them with numbers.
This is the debut of Wi-Fi 802.11ax with its numerical version Wi-Fi6, and the next version, Wi-Fi7, is already under development.
In this talk, we will quickly analyze the evolution of the different standards but we will focus especially on what Wi-Fi6 offers.
HOW TO EVOLVE FROM HFC TO FTTH WITHOUT DYING IN THE ATTEMPT
12:00 – 13:00
In the late 1990s or early 2000s we all evolved from the old tree and branch to the new and promising HFC architecture.
This new architecture not only allowed us to dramatically expand the bandwidth of our networks, but also made bi-directionality possible.
Bidirectionality made it possible to implement interactive services, and in 2000 we began to surf the Internet.
The change from tree and branch to HFC required a large investment on the part of the operators because we had to rebuild our entire network.
DOCSIS technology standardized data transmission over the HFC network and ensured the interoperability of CMTS equipment and Cable modems. Over time, the DOCSIS standard evolved to meet new requirements and protected the investment made in rebuilding the network.
More than 20 years have passed and today we are on the verge of launching DOCSIS version 4.0 and we are talking about Full Duplex DOCSIS and Extended Band DOCSIS. At the same time, FTTH architectures are advancing and consolidating, where we reach the customer's home directly with optical fiber.
The big question we all ask ourselves is
"Until when HFC?"
At what point should we let go of DOCSIS to move to FTTH?
In this talk, we will analyze different migration situations and how to extend a little more the life of our HFC network.
13:00 – 14:00 LUNCH BREAK
EVOLUTION TO FTTH 3.0 – FROM FUSION TO PRECONNECTORIZATION
We have gradually lost the fear we had of working with a pure fiber optic network.
Everything changed with respect to what we were used to handling: the network design, the construction, and the customer connections themselves. All this required a change in the profile of our technicians and the required measuring equipment and instruments. The optical power meter and OTDR replaced the traditional field meter or signal level meter. The fusion splicer replaced the tool kit for the assembly of .500 cable connectors and splicing became an essential requirement.
FTTH networks have been evolving from a 100% fused version to other pre-connectorized alternatives.
We left behind a lot of fusion and moved to interconnecting devices with pre-terminated cables at both ends. Network construction became a simpler and faster task, but at the same time became a bit more expensive. In this talk, we will look at different pre-terminated options and compare balanced versus unbalanced architectures.
WHAT IS THE FUTURE OF SUBSCRIPTION TELEVISION – TRADITIONAL TV OR STREAMING – LINEAR TV OR LIBRARY?
15:00 – 16:00
Subscription television is going through the biggest transformation since its birth.
Today the television service is taking a back seat in our offerings as many prioritize a good Internet service over TV.
We are seeing how the number of clients who only contract Internet is growing because, based on good connectivity, they go out to look for content.
Over the years, we have gone from being content generators, then content packagers, and today, we are becoming content transporters.
The big question is – what should we do with TV today?
 Traditional TV based on RF channels or IPTV/OTT?
 Packaging commercial OTTs into a single portal?
In this talk, we will analyze the different options and try to find a solution to this dilemma
16:00 – 16:15 COFFEE BREAK
WHAT CAN I DO WITH A FIBER OPTIC NETWORK TO THE HOUSE?
16:15 – 17:15
The construction of a fiber optic network to the customer's home opens up a wide range of services, not only residential but also corporate and community services.
We have to find a way to stop selling pure connectivity and add value to the fiber by configuring new services that our customers need.
This is when monitoring and video surveillance services appear, and this can be applied to homes, companies and municipalities.
Computer protection services against external attacks: Network Protect, Anti DDOS & Firewall.
Information storage services in the cloud and virtual servers.
Management and monitoring of wireless Wi-Fi networks in homes, shopping malls and public spaces.
The IoT world is just opening up with a great need for connectivity everywhere.
In this talk we will analyze how to add value to fiber optics and add services to our offer.
HOW TO BUILD A FUTURE-PROOF FIBER OPTIC NETWORK
17:15 – 18:15
Whenever we plan a telecommunications network, we must have enough foresight and visibility to anticipate the changes of the next twenty or thirty years.
This is very important when defining the network topology and the technologies to be used, as this is a key element to ensure the useful life of our system.
The possibilities of upgrading or migration to be able to adapt to new requirements and trends without the need for a total reconstruction is key.
In this talk, we will analyze the key points to build a future-proof fiber optic network.
WEDNESDAY, MARCH 8TH:
9:00 – 13:15
OILING THE LINKS IN THE TELECOMMUNICATION CHAIN
INTENSIVE COURSE ON URBAN AND INTERURBAN OPTICAL NETWORKS USING DWDM TECHNOLOGY
The links in this telecommunication chain must not only be strong enough to withstand the tensile stress but must also be lubricated to reduce friction and ensure good linkage and interoperability.
The telecommunications centers that serve different cities or urban centers should not be thought of as isolated entities, but should be linked to integrate a national or regional network.
An important role is played by urban or metropolitan networks and long-distance networks based on optical fiber with DWDM technology.
The new capacity requirements are being extended to this part of the chain, which today allows the transmission of 400 Gbps per wavelength and is already aiming at 1 Tbps.
In this comprehensive seminar, we will begin by analyzing the operating principles of optical fiber and then move on to the different modulation schemes for data transmission and then dive into dense multiplexing per wavelength, which allows multiplying the transmission capacity to limits never before imagined.
We have divided this seminar into 8 blocks for a better understanding and analysis:
09:00-11:00 Part One
Fiber Optic Generalities
DWDM Generalities
Modulation Schemes
OTN Structure
11:00-11:15 Coffee Break
11:15-13:15 Part Two
Basic components of DWDM
Types of Nodes in WDM Networks
5G – Challenges for WDM Networks
Trends – Disaggregated networks & SDN
THURSDAY, MARCH 9TH
9:00 A 13:00
LINKING DIFFERENT LINKS
TECHNICAL TALKS & WORKSHOPS GIVEN BY LEADING TECHNOLOGY PROVIDERS
IP/MPLS
Bearing in mind that every day there are more people in the world connected to the network and that their main daily habits have generated a great dependence on it, there has been a constant growth in the demand for internet capacity, which has no tendency to vary; As a result, the telecommunications value chain has undergone changes in recent years and ISPs are now connecting directly to Tire 1 providers and different content providers, thus creating the need to venture into high-capacity data transport technologies and rethink the structure of their IP network to increase its availability, the efficiency of information flow and optimize service delivery to the end user.
As a result of this, Padtec proposes a training oriented to explain how the different ISPs can incorporate new technological trends in IP/MPLS architectures, to generate a network evolution path that allows them to support in a robust and scalable way the imminent growth in the capacity of their network, and also to enter new market segments.
FTTH Network Certification & Activation.
In the assembly of this chain, we are often forced to link links of different materials or provided by different companies.
Interoperability between different brands of equipment often becomes one of the major challenges for the operator.
Certification also represents an important challenge and applies to each and every link in the chain:
Certification that the equipment used complies with the manufacturer's specifications and international standards.
Certification that the installation and assembly work performed by the contractor complies with technical quality and safety standards.
Final certification of the commissioning of the system to verify that everything operates according to the design and specifications of the equipment.
¿COMO SOLUCIONAR PROBLEMAS DE UNA REDE FTTH?
11:30 – 13:00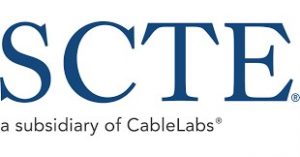 En esta sesión, aprenda las destrezas y habilidades clave necesarias para solucionar problemas de la red de fibra óptica actual. Los participantes reconocerán cómo optimizar una red FTTH manteniendo limpios los conectores y puertos con diferentes técnicas de inspección visual. Además, los participantes aprenderán sobre el valor de un localizador óptico de fallas visuales (VFL), medidores de potencia óptica (OPM) de red óptica pasiva (PON) y equipos de prueba de Ethernet y Wi-Fi asociados que se utilizan para la confiabilidad de la red FTTH. Finalmente, se discutirán los fundamentos de un analizador de espectro óptico (OSA) y un reflectómetro de dominio de tiempo óptico (OTDR).
Los participantes podrán probar una demostración práctica de un VFL y Fiber Scope durante la sesión.